ISLAND CRUSH COMBO 💐
$

40.00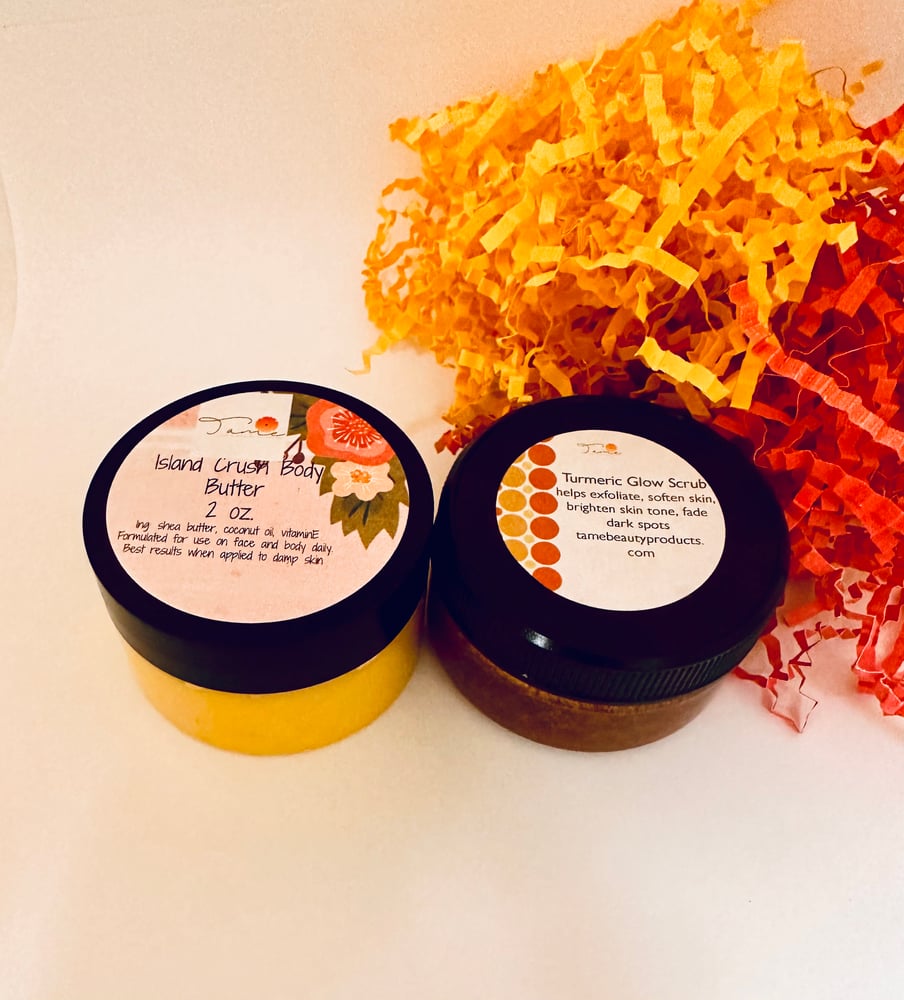 our "NEW" Spring Scent
ISLAND CRUSH 4 oz.
-A whipped BodyButter with a captivating sweet and fruity island splash scent. Helps with severe dry skin, eczema , and helps heal scars , burns , and scratches.
-How to Use :
Apply to damp skin after bath or shower 2x daily to allow product to dry into skin , provides a barrier for water and weather to keep skin moisturized all day and over time, helps heal dry skin . May use on face and body .
Paired with :
TURMERIC GLOW SCRUB 2 oz.
-A refreshing exfoliating raw sugar scrub formulated to help brighten and smooth skin , while leaving skin feeling moisturized and with a dewy and invigorating appearance .
-Ingredients : Shea Butter, coconut oil , Vitamin E , non pathalate frag. oils
Ingredients : raw sugar, apricot oil , grapeseed oil, olive oil , essential oils , citrus , peppermint
- ingredients - raw sugar
How to Use:
Apply product to damp skin and work in a circular motion until dissolved or skin is soft and smooth .
Leave on for 10-15 minutes to help to fade dark spots and scars. Rinse thoroughly with warm water. Apply Island Crush Tame body butter . sugar scrub can be used on face / body up 2-3x weekly .